The Velvet Hammer with Cynzi Episode: #6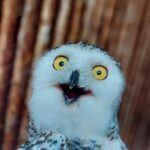 Laughter Really IS the Best Medicine! Hello everyone! With so much angst and confusion these days I wanted to offer some humor! We are constantly inundated with doom and gloom so please take a well deserved time out! We all know how good it feels to laugh especially after a tough day. I've always seen the glass as half full and will continue to do so! If you want to laugh or smile….you know you do….allow yourself a few minutes to be entertained by watching my latest video below! Comments and suggestions welcome! Wishing you all a truly blessed day! Cheers!
To see all previous videos go here.