Favorite Recipes: Chow Mein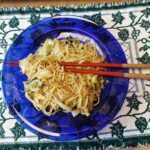 This Chow Mein recipe is vegetarian due to adding the eggs. Vegans can use mushrooms instead of eggs. Obviously this recipe can be adapted for Vegan as well as meat eaters by substituting the various particular ingredients. I buy as much as I can all organic. I also try to find noodles made of brown rice and quinoa, but again, you can use whatever you want! A basic recipe you can adapt to your own liking.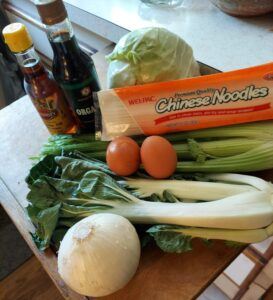 Chow Mein
4 Tbsp Sesame Seed Oil, Organic Soy Sauce
Spike, Salt & Pepper
1 pkg. Chow Mein Noodles, 1 Bunch Bok Choy
½ Head of Cabbage, 4 Celery Stalks
1 White Onion, 2 Organic Eggs
Put 4 Tbsp. Sesame Seed Oil into cast iron pan or whatever cooking vessel you prefer.
Put all the chopped ingredients into the simmering oil at medium heat. Stir and mix for several minutes then add spices. Continue to let it cook down to a smaller size as vegetables absorb the oil. Cooking time will depend on how hard or soft you like everything.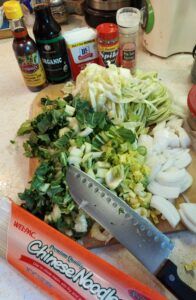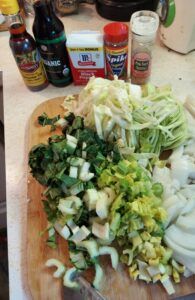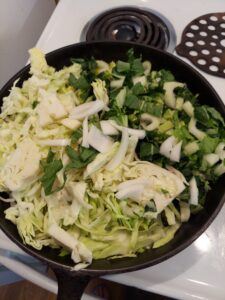 Add about ½ cup of soy sauce or more if you like and mix in. Once mixed make a small hole in the middle of the pan then add the eggs. Let them cook a few minutes then take a fork and mix thoroughly. You can make the noodles separately as the other items are simmering.  I break the noodles in half before boiling to make them easier to eat.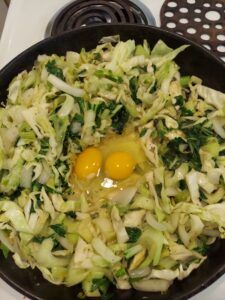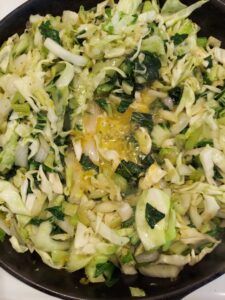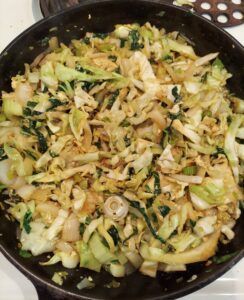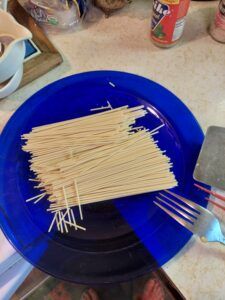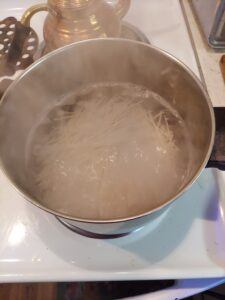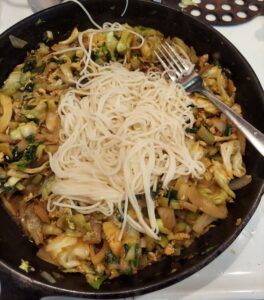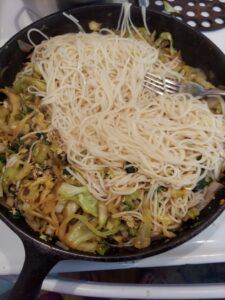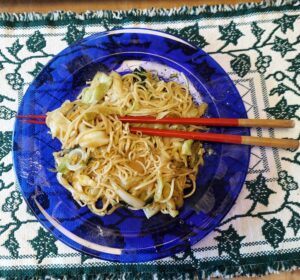 Cook noodles about 5 minutes then drain after rinsing with cold water.  Add them to the Chow Mein little by little making sure they are combined with all the ingredients. It serves about 6 to 8. I put soy sauce on the side for those who like more.
If you liked this recipe remember to check back every so often to see the next one. Please feel free to leave a comment or suggestion. Thanks for taking the time to visit! Take Care…..see you next time.  Cheers!
Here is the link to the original video
Cynzi